GIS OF DRUG ABUSE CASES AMONG YOUTH IN THE NORTHEAST DISTRICT OF PENANG
Keywords:
drug abuse, GIS, Optimized Hot Spot Analysis, sector, spatial pattern, youth
Abstract
Most of the previous studies generally discussed drug-related data statistically without emphasizing the spatial element and focus group. This study was focusing on high-risk groups involved in drug abuse which is youth. The main objective of this study was to identify the hotspot of drug abuse among youth in the Northeast District of Penang using Geographic Information Systems (GIS). GIS is a tool that assists in determining the location of crimes and geographical factors to analyze the relationship between the suspect and the location of crimes. The youth drug abuse data from 2013 to 2014 was used to analyze data using Optimized Hotspot Analysis with the approval of Penang's Polis Diraja Malaysia (PDRM). The result showed a 99% confidence clustered hotspot at the boundary of Police Station Jalan Patani in 2013 and 2014. Most of the sectors with hotspot zones were covered with the boundary of Police Station Jalan Patan. This study can help the authorities especially PDRM and Agensi Anti Dadah Kebangsaan (AADK) in identifying the hotspot of drug cases in spatial context representation.
Downloads
Download data is not yet available.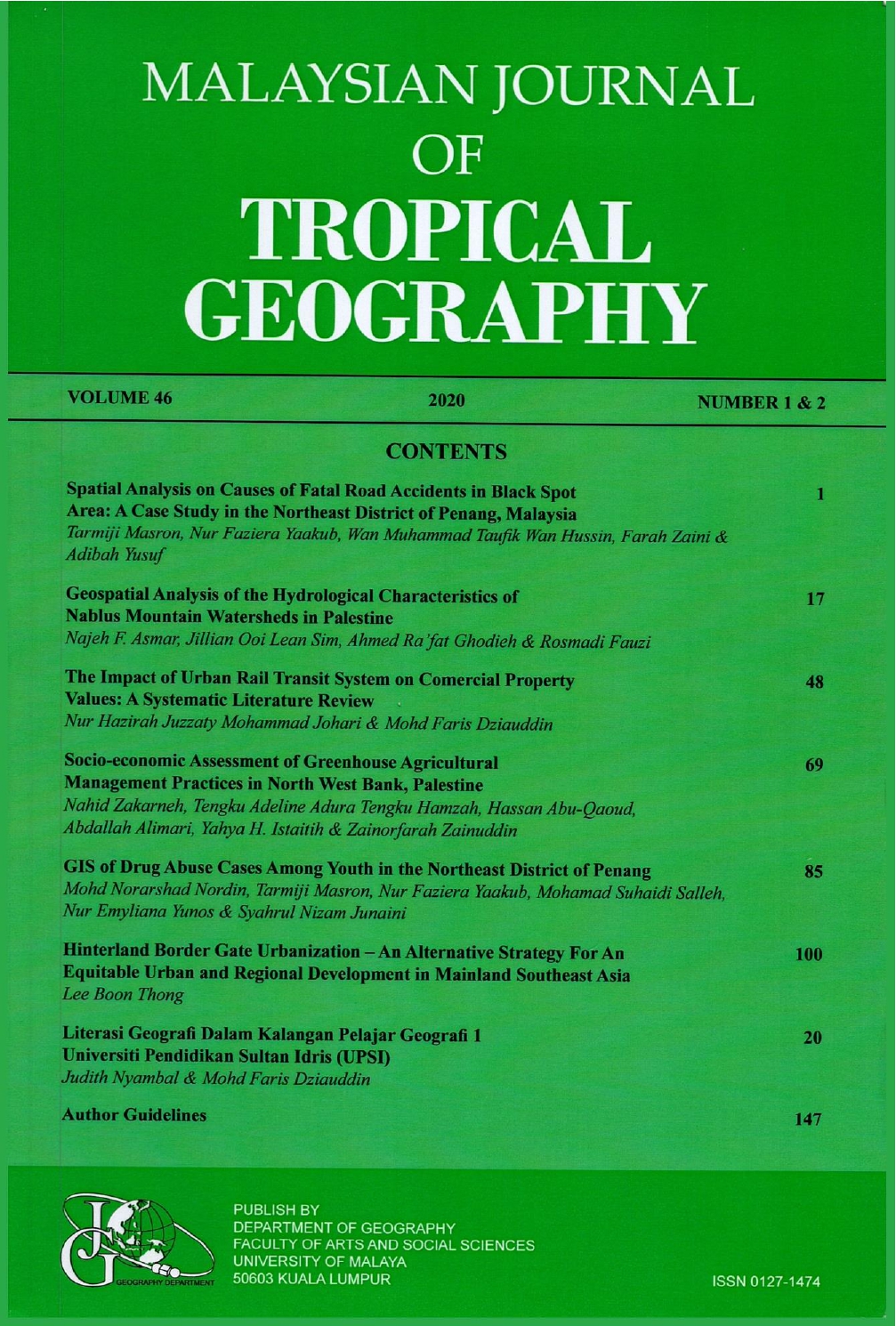 Downloads