PERANAN SULTAN DALAM PERKEMBANGAN ISLAM DI NEGERI PAHANG
Muhammad Ikhlas Rosele

Rahimin Affandi Abd Rahim

Wan Zailan Kamaruddin Wan Ali
Abstract
Islam in Malaysia has a unique historical background. The question on how
Islam came to Malay Archipelago is still debated and has yet to be explained
definitively. Throughout history, many entities have contributed in terms of
how Islam came to be accepted, spread and practiced, and unltimately attained
official status in Malaysia. The role and contribution of royal institutions in
spreading and protecting Islam is significant and well documented. This article
analyses the role of the Pahang sultanate in spreading Islam in that state. It
reviews that role from different viewpoints, such as relations between the Sultan
and Islamic scholars (ulama), the Hukum Kanun Pahang (Canonical Law
of Pahang), the role of Sultan as defined in the state constitution, and his
contributions to the maintenance of Islam in the Malay Archipelago.
Keywords: The Sultanate of Pahang, the spreading of Islam, ulama', the Law
of Pahang.
Downloads
Download data is not yet available.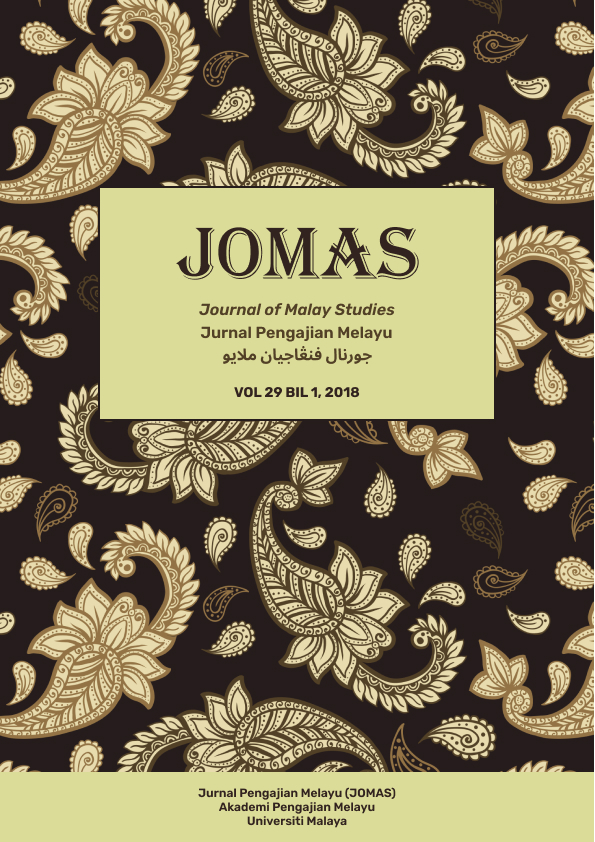 How to Cite
ROSELE, Muhammad Ikhlas; ABD RAHIM, Rahimin Affandi; WAN ALI, Wan Zailan Kamaruddin. PERANAN SULTAN DALAM PERKEMBANGAN ISLAM DI NEGERI PAHANG.
Jurnal Pengajian Melayu
, [S.l.], v. 29, n. 1, p. 51-77, dec. 2018. ISSN 1823-7622. Available at: <
https://ejournal.um.edu.my/index.php/JPM/article/view/15364
>. Date accessed: 21 nov. 2019.