PENDEKATAN TRADISIONAL DALAM TERMINOLOGI: SENI TENUN MELAYU
Nur Azimah Mohd Bukhari

Puteri Roslina Abdul Wahid

Nurul Haniza Samsudin
Abstract
Terminology is an important aspect of Malay language planning, especially
Malay as a language of knowledge. This paper focuses on traditional approaches
in coining of the Malay weaving art terminology. An art outcome was not
born out of a vacuum, but was born out of the history of the civilization and
the life of its support community (Anwar, 2008). This study is a descriptive
qualitative research. The explanation of the concept of the term based on data,
analogy, philosophy and the cognition of the Malay speakers. This shows the
wisdom of the Malays in coining the Malay weaving terminology. Terminologist
generates terms that represent the concept accurately. Therefore, this study shows
that the Malay weaving terminology had achieved the standardization as
suggested by Felber (1995) in the Terminology Manual.
Keywords: terminology, Malay language, term, the art of weaving.
Downloads
Download data is not yet available.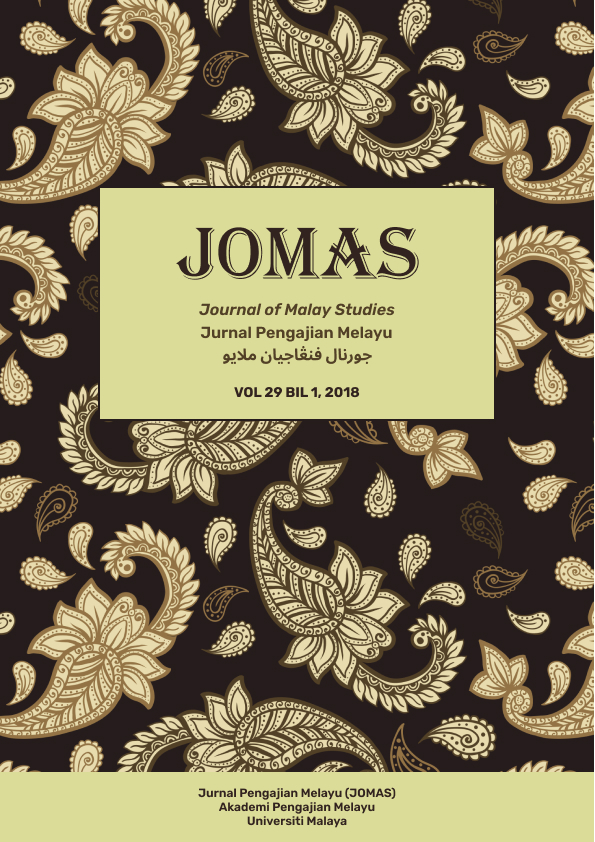 How to Cite
MOHD BUKHARI, Nur Azimah; ABDUL WAHID, Puteri Roslina; SAMSUDIN, Nurul Haniza. PENDEKATAN TRADISIONAL DALAM TERMINOLOGI: SENI TENUN MELAYU.
Jurnal Pengajian Melayu
, [S.l.], v. 29, n. 1, p. 102-117, dec. 2018. ISSN 1823-7622. Available at: <
https://ejournal.um.edu.my/index.php/JPM/article/view/15366
>. Date accessed: 21 nov. 2019.