MESOSISTEM DALAM NOVEL KANAK-KANAK TERPILIH
Rohayati Junaidi

Tengku Intan Marlina Tengku Mohd Ali

Madiawati Mamat @ Mustaffa
Abstract
This paper aims to analyze family relationships with the immediate environment
of children in a children's novel that has won the Hadiah Sastera Perdana
Malaysia. Family is an important environment in influencing children's
psychological development. Therefore, the role of the family should be emphasized
in the production of children novels in order to be a guide to the audience of the
reader. In the context of literary works, the immediate surroundings seen are
individuals who are directly connected with children. This analysis shows family
relationships with other nearby environments that surround the character of
children in selected children's novels. This study applies one of the principles in
Bronfenbrenner's Ecological Theory (1979), a mesosystem for analyzing texts.
The method used in this study is library method and text analysis. The findings
show that family relationships with the immediate environment of children
affect the psychological development of children. Family relations with the
immediate environment can give birth to psychologically balanced children.
This explains that families are individuals who play an important role in
building an environment that helps children develop into positive individuals.
In conclusion, the environment in children's novels using the mesosystem in the
Ecology Theory of Bronfenbrenner (1979) can explain the influence of the
environment on children in selected children's novels.

Keywords: Theory Ecology; Mesosystem; Children's Novel; Children's; Family.
Downloads
Download data is not yet available.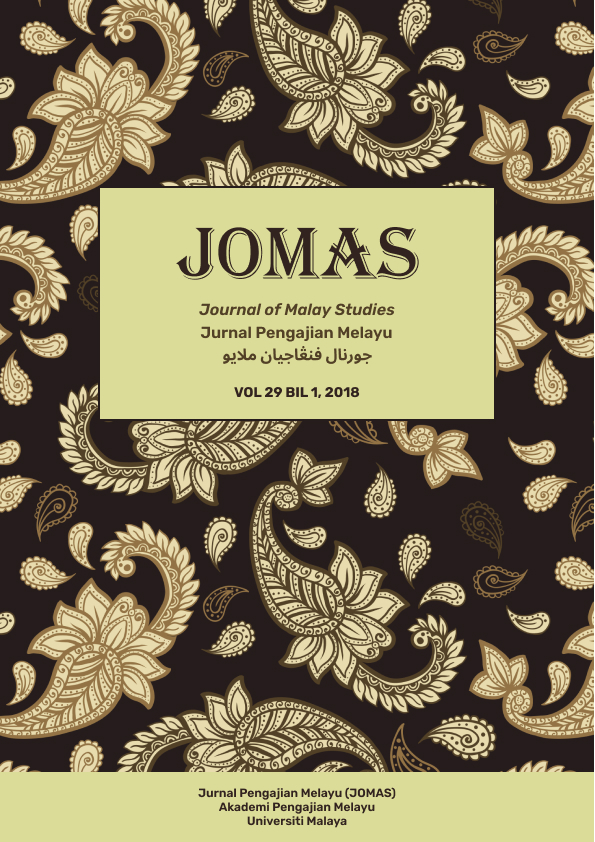 How to Cite
JUNAIDI, Rohayati; TENGKU MOHD ALI, Tengku Intan Marlina; MAMAT @ MUSTAFFA, Madiawati. MESOSISTEM DALAM NOVEL KANAK-KANAK TERPILIH.
Jurnal Pengajian Melayu
, [S.l.], v. 29, n. 1, p. 181-200, dec. 2018. ISSN 1823-7622. Available at: <
https://ejournal.um.edu.my/index.php/JPM/article/view/15370
>. Date accessed: 21 nov. 2019.